Pro Bono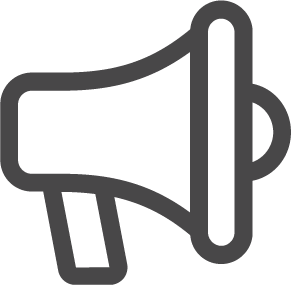 Winner of the "2015 Community Impact Award" in the Professional Services Category by Minnesota Business Magazine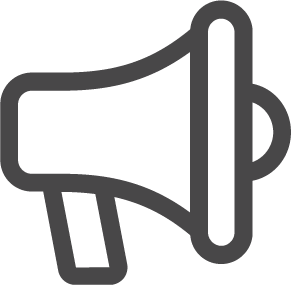 Winner of the 2018 "Light of Justice" Award from the Texas Defender Service
PRO BONO
Fulfilling Unmet Needs in the Community
Maslon recognizes that we must act as a leader, both in our profession and within the communities we serve, to address the rising incidence of unmet legal needs among the disadvantaged. As attorneys, we believe such work is our moral and ethical responsibility and is fundamental to the integrity of the judicial system. These values are paramount to our firm, inherited through six decades of faithful service to the community.
Our long-standing commitment to pro bono work includes participation in the Law Firm Pro Bono Challenge, a pact formed by the nation's largest law firms to significantly increase the amount of pro bono work being performed by their organizations. In addition, Maslon is a participant in the Minnesota State Bar Association North Star Lawyers program, which recognizes members who provide 50 hours or more of pro bono legal services per year to those who otherwise could not afford representation.
We encourage our attorneys and paralegals to pursue pro bono work that represents their distinct individual interests and concerns. As a result, our work spans a broad spectrum of clients and cases, including civil rights matters. Maslon has represented and will continue to represent a diverse range of clients.
Notable Recent Achievements
The Trial of Derek Chauvin: Through appointment as special assistant attorney general in July 2020, Maslon Partner Steve Schleicher proudly served on a pro bono basis as part of Minnesota Attorney General Keith Ellison's prosecution team for the trial of Derek Chauvin. The case culminated in a 22.5-year sentence for the former police officer after the jury returned verdicts of guilty on second-degree murder, third-degree murder, and second-degree manslaughter in the death of George Floyd. With Maslon's support, Steve devoted more than 500 hours of pro bono service in 2020 to help prepare for the 2021 trial, at which he conducted the two-week voir dire, examined and cross-examined the fact and expert witnesses on use of force by the police and related training, and delivered the main closing argument for the prosecution in the trial. (View full story.)
Project N95: Maslon attorneys offered quick pro bono guidance for formation and provide ongoing counsel to support the mission of Project N95—a dynamic nonprofit organization created to deliver critical PPE to Healthcare Workers in Frontlines of COVID-19. (View full story.)
Minnesota Wills for Heroes: To ensure the Minnesota State Bar Association's Minnesota Wills for Heroes program (WFH) continues to address the needs of our first responders—particularly as they work in the front lines of the Covid-19 crisis—Maslon Estate Planning Attorney Susan Link and colleague Andrea Bischoff have transitioned the operation to virtual services. As Program Directors for WFH, their mutual dedication and coordinated effort with attorney volunteers helps further the program's mission to provide quality, no-cost estate-planning services to the families of the state's first responders—EMTs, police, firefighters and more—who daily risk their lives to help others. Proudly, the WFH Foundation has now granted permission to expand the program to include health care workers during this time of crisis.
Advocates for Human Rights LGBTQ+ Immigration Relief: Maslon attorneys proudly and successfully provided pro bono representation to two LGBTQ+ people who sought to stay in the United States after fleeing anti-LGBTQ+ persecution in their home countries. Both cases were referred to Maslon attorneys by the Advocates for Human Rights, a Minnesota-based non-profit. In one case, Maslon represented a Nigerian man who fled Nigeria after he was outed to the police, and in another case, Maslon represented a Guatemalan woman who fled Guatemala after years of anti-LGBTQ+ persecution. (View full story.)
ABA Death Penalty Project: Since 2007, Maslon attorneys have provided organizational leadership and pro bono representation to an inmate on death row. Maslon has devoted over 4,000 hours to the cause thus far, and on November 15, 2017, Maslon secured the vacation of Douglas Tyrone Armstrong's death sentence by the Texas Court of Criminal Appeals. In 2018, the Maslon team working on behalf of Douglas Tyrone Armstrong was honored with a "Light of Justice Award" by Texas Defender Service, an organization that aims to improve the quality of representation afforded to those facing a death sentence and to expose and eradicate the systemic flaws plaguing the Texas death penalty.
ACLU-MN: Maslon attorneys served as pro bono co-counsel to file a lawsuit on behalf of the ACLU-MN and the NAACP Minneapolis against Minnesota's Bureau of Criminal Apprehension and the Minnesota Department of Public Safety to force the release of video footage documenting the police killing of Jamar Clark in November 2015. Similarly, Maslon attorneys filed a lawsuit on behalf of the ACLU-MN against Minnesota's Bureau of Criminal Apprehension and the Minnesota Department of Public Safety to force the release of all squad camera video(s) documenting the police killing of Philando Castile in July 2016.
Innocence Project of Minnesota: Maslon provided pro bono representation to a 57-year-old man named Terry Olson who, on September 13, 2016, became the 5th person on record to obtain early release from prison through the work of the Innocence Project of Minnesota (IPMN).
Featured Pro Bono and Community Service News