The UPLIFT Middle School Student Experience
About the Program
UPLIFT offers mock trial experience to middle school and law students who reflect the rich diversity of the Twin Cities. Through weekly meetings with volunteer lawyer coaches, eighth-graders learn about the law, trial practice, and written and oral advocacy. They form teams and present their case as the prosecution or defense in a mock trial before a sitting judge. Through this process, UPLIFT students hone their speaking and writing skills. UPLIFT students also start planning for high school and think about how to make long-range college plans. UPLIFT volunteer coaches are practicing lawyers from all areas of practice – private practice, in-house counsel, prosecutors, public defenders, academia, and public interest. They range from retirees to lawyers in their first years of practice.
UPLIFT mock trial students meet once each week with their coaches to learn about the law, the justice system, and trial practice. Each UPLIFT student will be a prosecutor or defense attorney in a fictional criminal case, presented at a local law school before a Minnesota judge.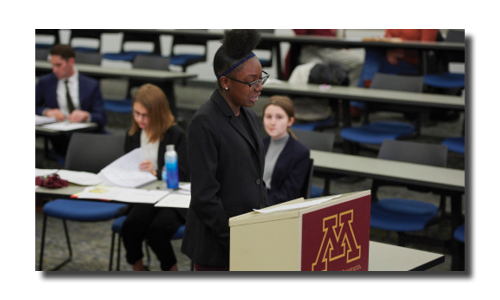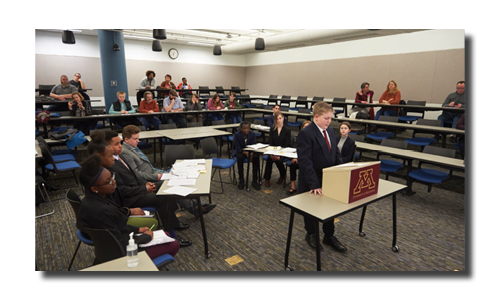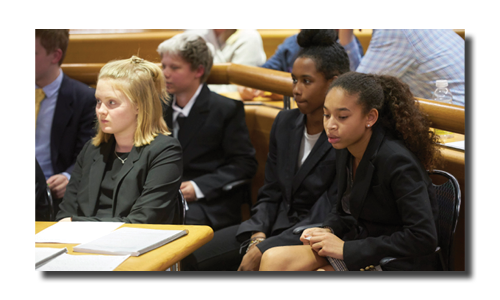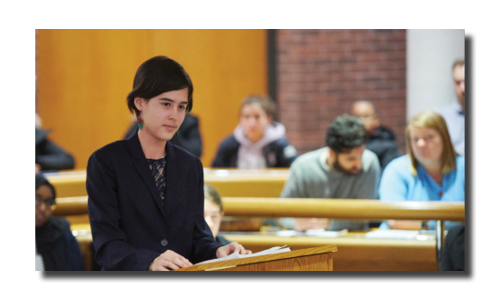 FAQs:
How long does the program run?
The UPLIFT Mock Trial Program is a six-month afterschool program that begins in October and ends in March.
What kind of commitment is required?
UPLIFT meets once each week, and some weeks students will work on drafting or revising an argument or witness examination between sessions, but most of the work will happen during our meetings.
What if I also play a sport or am in the musical at my school? Can I still try UPLIFT?
YES! Come to UPLIFT! We will talk with your coach or director and find a way for you to do both.
I'm not sure about working with volunteer lawyers. Will that be fun?
Our volunteers have tried all kinds of cases in all kinds of courtrooms, and they are so excited to share their experiences with you and get to know you and support you.
I don't have a suit for court. What can I do?
UPLIFT students have access to the UPLIFT Borrowing Closet, which has suits and courtroom attire in all shapes and sizes to fit all of our students. So you will have the opportunity to wear your lawyer "uniform" for your day in court.
Student Testimonials
"I liked the mock trial I did in middle school because it was really cool how court is like an argument between two sides that both have points in the case. It was also cool how we got to participate in one. Overall I would say that it was a really cool experience." – Lukeman, UPLIFT 2020 graduate

"Mock trial was really fun because I got to meet people interested in the same things as me. I also really had fun doing the mock trial." – Ruweyda, UPLIFT 2020 graduate